Maejor Ali's video for "Lolly" officially hit the streets on Tuesday (September 17) and the neon-hued clip features lots of sexy dancers as well as Juicy J and Justin Bieber in his swaggiest mode yet as his rapping alter ego, Shawty Mane. The visual, directed by Matt Alonzo (Lil Wayne, Far East Movement), has a fairly simple concept. It features producer Maejor (formerly known as Bei Maejor) chilling alongside (the occasionally shirtless) Bieber and Juicy as they rap about hot girls, their prowess as lovers and partying. There are plenty of dancers, popping and locking their way through the clip, throwing a few lollipops up in the air. Though one listen to the track and it is clear "lolly" isn't referring to a sugary confection. "Lolly" first made headlines back in February (it officially hit iTunes Tuesday), and Juicy opened up to MTV News about working with the 19-year-old singer on the more mature track. "[Maejor Ali] hit me up, man. He's like he's got this record with Justin Bieber he wanted me to do a verse on it," Juicy said earlier this year. "He was like 'Man, I think this would be crazy… me, you and Justin Bieber,' which I thought was a great idea too. It's like people are shocked right now.
Justin Bieber as Robin?!
Celebrity Photos: September 2013 Julianne Moore made an appearance on NBC's "Today" show in Rockefeller Center on Sept. 10, 2013 in New York City. Celebrity Photos: September 2013 Kristin Cavallari showed support for her husband, Jay Cutler, with her Chicago Bears-inspired nails at the Colgate Optic White Beauty Bar at NYC's Salon Ziba on Sept. 10. Celebrity Photos: September 2013 Rihanna attended a photocall to launch Rihanna for River Island SS14 collection in London on Sept. 10. Celebrity Photos: September 2013 Jessica Alba did some shopping with a friend in New York City on Sept. 10. Celebrity Photos: September 2013 Claire Danes, Damian Lewis, Morena Baccarin and Mandy Patinkin attended a special screening of "Homeland" at the Corcoran Gallery of Art in Washington D.C. on Sept. 9.
Justin Bieber's 'Batman Vs. Superman' Script Was Fake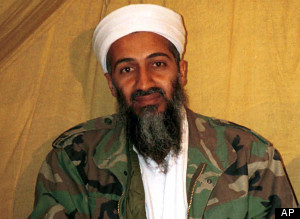 Photo: Instagram/ Justin Bieber Justin Bieber as Batmans little chum? Bat-fans, who are already furious at the notion of Ben Affleck as their beloved Dark Knight, got another shock when pop star Bieber suggested he might join Affleck in the upcoming flick Batman vs. Superman. His role? Robin the sidekick. On Sunday, Twitter was abuzz over the prospect. Ben Affleck has been cast as Batman in Batman vs. Superman. A few Bieber fans wished the 19-year-old crooner the best. But the sentiment was overwhelmingly against the idea of Bieber as the Boy Wonder, at least online. God, please let it be a hoax! tweeted @KoderKev, offering what was a recurring theme. Hopefully hes kidding, tweeted @allinson smith. As Twitterer @JRheiling wrote, The only things that can defeat Superman are kryptonite, magic, and putting Ben Affleck and Justin Bieber in his movie. Biebers a huge Batman fan his father even bought him a customized Batbike for his 19th birthday.
By Christina Garibaldi (@ChristinaMTV) The Wanted have been patiently waiting more than two years for their third album, so they were unsurprisingly disappointed when they had to push back the release date . But when the boy band stopped by MTV News, they said Word of Mouth will be well worth the wait. "We had a very busy year. We decided to do a TV program [ E!'s "The Wanted Life" ], which took up a lot more schedule then we thought, and then all this stuff that we planned to do kinda had to move back as well," Jay McGuiness explained. "And then we thought the album was good to go, and last minute a few quite cool gigs and a couple other things popped up that we thought, 'It's probably worth waiting for the album a little,' I mean, the fans have waited a few years, so what's a couple of weeks?" The guys did admit that they are getting back in the studio, but aren't adding any other songs into the mix because they feel they are finally at a place where they are putting their best material forward. "I think that we weren't ready a year ago. It just wasn't ready; the songs weren't finished," Siva Kaneswaran said. "We want to put out the best us and we are ready now and every song is so personal and we've all aged as writers, and it's very mature… and it's the best album yet." And even though it may be their best yet, there is something that won't be on the album: collaborations. The Wanted revealed that they did work on songs with both Rita Ora a great song thata "just didn't sit comfortably" and Justin Bieber. "We did a song with Justin again I think it was a great song and he did an amazing job writing it," Max George said.